Get a Tree That's Right For You!
Serving residential and commercial properties all over cook, lake, and McHenry county, we plant trees to your area. Weather it's one or one hundred, we can recommend the right trees you should plant on your land. Whether you need your tree to provide shade, beauty or fruit, we plant trees of all types of many types Including:
Red Maple
Yellow Poplar
Red/White Oak
Sycamore
Elm
Dogwood
River Birch
Spruce
Cedar
Pine
No matter the choice we will show up on time and do a high quality job.
Fill out our simple contact form or message us at (847) 907-1160, briefly describe your tree planting needs, and we will get back to you right away with a free custom quote.
---
Gardening
A garden can transform the look and feel of a home before you even enter. Need something extravagant, Nicholas Tree Care Can help you. Getting a garden set up, maintained, or planned, We can work with you throughout the entire process. Give your home the love it deserves.
With a wide variety of skill sets which include: trimming, planting, weeding, edging, and even more. Nicholas Tree Care has over 10 years of experience caring for and maintaining gardens.

---
Sod and Mulch Installation.
Renovate your lawn with fresh sod and mulch in any color. Start your journey to a beautiful landscape with minimum effort, as our employees of Nicholas Tree Care, provide expert installation of your lawn needs.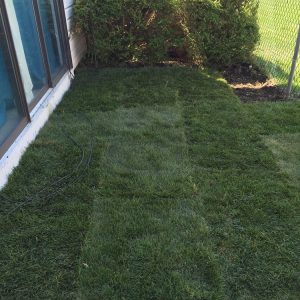 ---
Retaining Walls
A retaining wall is both functional and a beautiful addition to the home.
Designed to stabilize soil and rock as well as to stop soil erosion, Installing a retaining wall can serve four purposes:
slope management
adding a new level for your landscape
drainage control
creating extra space
It is functional in the way it holds back earth. Retaining walls stabilize soil and rock from down slope movement or erosion and provide support for vertical or steep grade changes. Most of the home retaining walls are gravity walls that are basically a large mass of either natural garden stone, boulders, railroad ties or landscape blocks. The once popular inexpensive railroad tie wall has fallen out of favor due to environmental concerns. They also decompose with time. People that like the look of wood now go with 6×6 treated ties.
---
Nursery
Locally grown and fully stocked. With our nursery we can deliver fresh and healthy plants straight to your garden with low cost. Our nursery includes plants such as:
Shade Trees

Evergreens

Ornamentals

Shrubs

Perennials

Grasses
Groundcovers