Why Get Professional Lot Clearing?
Because we specialize in land clearing, we can handle all your needs with precision. Our goal is to prepare your land as a clean slate for you to develop with confidence and speed. We take care of everything, including removing brush, limb wood, and logs. We also grind all stumps. No shallow roots are left to get in the way.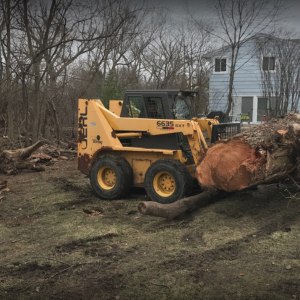 Prepping For Land Clearing
We work with you to identify any shrubs or trees that will be saved. All shrubs and trees are clearly flagged before your service begins. We take care of all the details from start to finish. Land clearing is ideal for many reasons including ease of maintenance and restored view.

To speak with us about land clearing for your residential or commercial property, call Nicholas Tree Care at (847)-907-1160.